What is Lean Six Sigma in Iowa?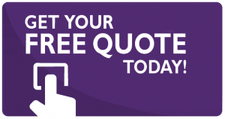 Lean Six Sigma is a powerful strategy that thousands of organizations use to initiate improvement in their work processes and their company's performance. If you have not implemented and have not got your employees Lean Six Sigma certified, you're definitely missing a lot of things.
Lean Six Sigma is globally recognized, and it has positively impacted the businesses of a large number of companies and the careers of many individuals and employees. Let us learn more about Lean Six Sigma and its benefits.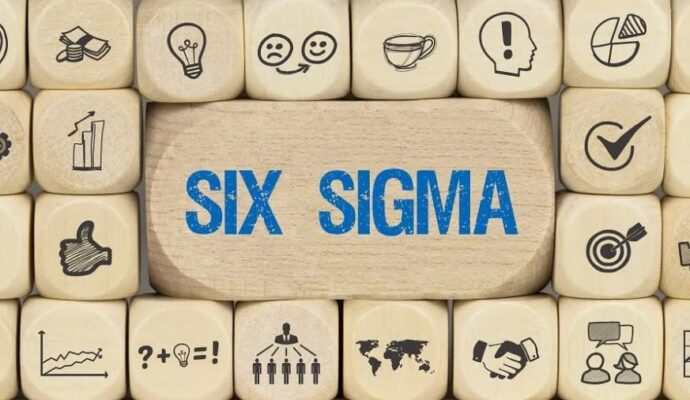 Lean Six Sigma 
LSS is a process improvement methodology based on facts and is focused on improving the company's quality of work. Companies can get their employees Lean Six Sigma certified. Even individuals can gain this certification by passing the exam conducted by the Council of Lean Six Sigma Certification. Lean Six Sigma certified employees could help your company in improving its performance.
They will be using their skills to solve various problems and find solutions for them to not be repeated. There are three levels within the LSS Certification i.e., Lean Six Sigma Yellow Belt, Green Belt, and Black Belt.
Lean Six Sigma is formed of two very useful methodologies called Lean and Six Sigma. Lean and Six Sigma, when combined together, make the very powerful Lean and Six Sigma. There has been a comparison between Lean and Six Sigma, but the best use of them will only come out when used together. Here is a brief guide about Lean and Six Sigma.
What is Lean?
Lean targets every kind of waste that is produced during the work processes of an organization. It focuses on all those non-value-added services that are not useful and only contribute to the company's waste of efforts and resources. There are mainly eight kinds of wastes that come under the focus on Lean that is: –
Over Production

Transportation

Inventory

Motion

Extra processing

Non-Utilized talent

Waiting

Defects 
What is Six Sigma?
Six Sigma is used to improve the quality of the processes by removing variations, flaws, and defects in the work processes. It helps in finding solutions to correct the processes to bring out efficiency and smoothness in them. Six Sigma makes use of the DMAIC (Define, Measure, Analyze, Improve and Control) cycle to bring out the flaws in the processes.  
Benefits of Lean Six Sigma certification?
Here are some of the benefits of Lean Six Sigma: 
Complex problem-solving skills – If you apply for your training for Lean Six Sigma certification, you will be taught extensively using both practical and theoretical approaches. This will help you understand the situations better so that you can make the right decisions and use the right tools and techniques.
Leadership – Leading teams on important projects is a very hectic yet important task. It needs a lot of expertise as many decisions have to be made by the team leader. Lean Six Sigma training and certification will help you in learning team management and leadership skills. It will give you the opportunity of handling big improvement projects. This will not only benefit your company's business but also will affect your career positively. 
Profitability and Customer satisfaction – When the work processes have minimum flaws, problems, and wastage, the efficiency increases, and the company's performance become much better.
Lean Six Sigma certified employees would make sure that all the processes are in check and any unwanted activity is immediately removed before it gets too late. Minimum wastage leads to an increase in the profits of the business, and efficient processes lead to high-quality products that mean an increase in customer satisfaction and loyalty. 
There are a lot more benefits of implementing and getting Lean Six Sigma certified. But the secret to actually get benefitted from Lean Six Sigma is its correct implementation. We, Lean Six Sigma Experts of Iowa, for the best consultation services. We can help you with the easy yet correct implementation so that you can get maximum use out of Lean Six Sigma.
Here are some frequently asked questions about Lean Six Sigma.
---
Ans. It takes around 1-3 weeks for the training and certification of Lean Six Sigma Yellow Belt.
Ans. Yes, it is possible to skip the Lean Six Sigma certification and jump to the Black belt. But it is advised to take this step only if you have extensive knowledge of all the Lean Six Sigma techniques and principles and also have at least three years of experience in handling quality management projects.
Ans. Lean Six Sigma is an extremely effective certification if you are looking for a job with a handsome salary or a boost in your career. It is also very beneficial and definitely worth it for your company's business as it ensures continuous improvement and efficiency in the organization's working.
Lean Six Sigma Experts of Iowa
Lean Six Experts of Iowa are one of the most experienced companies in the town. We have provided the highest quality of Lean Six Sigma training and consultation services for the past few years. We have a group of extremely learned, knowledgeable, and qualified trainers and consultants to help you train and implement the Lean Six Sigma principles and techniques.
Our company offers online as well as house training programs. We always make sure all our clients are learning and getting trained properly, and all their doubts are cleared extensively. With the rising competitiveness in every field, you must prepare your students for the future.
We have a Lean Six Sigma curriculum for the high school students too. If you have a school and want your students to learn new skills, contact us now. Also, our professionals prefer creating custom strategies for every new project that our company takes up. It helps in improving the success rate and customer satisfaction. So, you can trust us.
Call now for more information or in case of any doubts.  
There are so many areas or regions where we offer these services with most of them being cities.
However, if you need any of these services, you need to contact us. The list below comprises the areas where we offer these services.